Making Growth Easy with Lower Card Rates
Accept global payments at a fraction of the cost of other payment gateways. Shopit Payments is natively included for all customers
Compare Payment Gateway Fees
Enter your transaction data and see what you can save with Shopit
Lowest rate for everyone
• Start ups to Scale Ups

• Most business types

• UK based businesses
Driving your growth
• Multi Currency

• Real Time Currency Conversion

• Immediate Payouts
• Tokenisation

• Online Reporting

• PCI-DSS Compliant

•Payments Dashboard
Save up to 60% on Shopify, Paypal and others
With Shopit Payments' lifetime low rates for everyone, you can save up to 60% on your payment fees and spend your budgets on sales and marketing instead.
Shopit Payments is included in every Shopit account
With just a few clicks you can begin saving big money on your payment gateway fees from day one. And there's no additional transactional fees.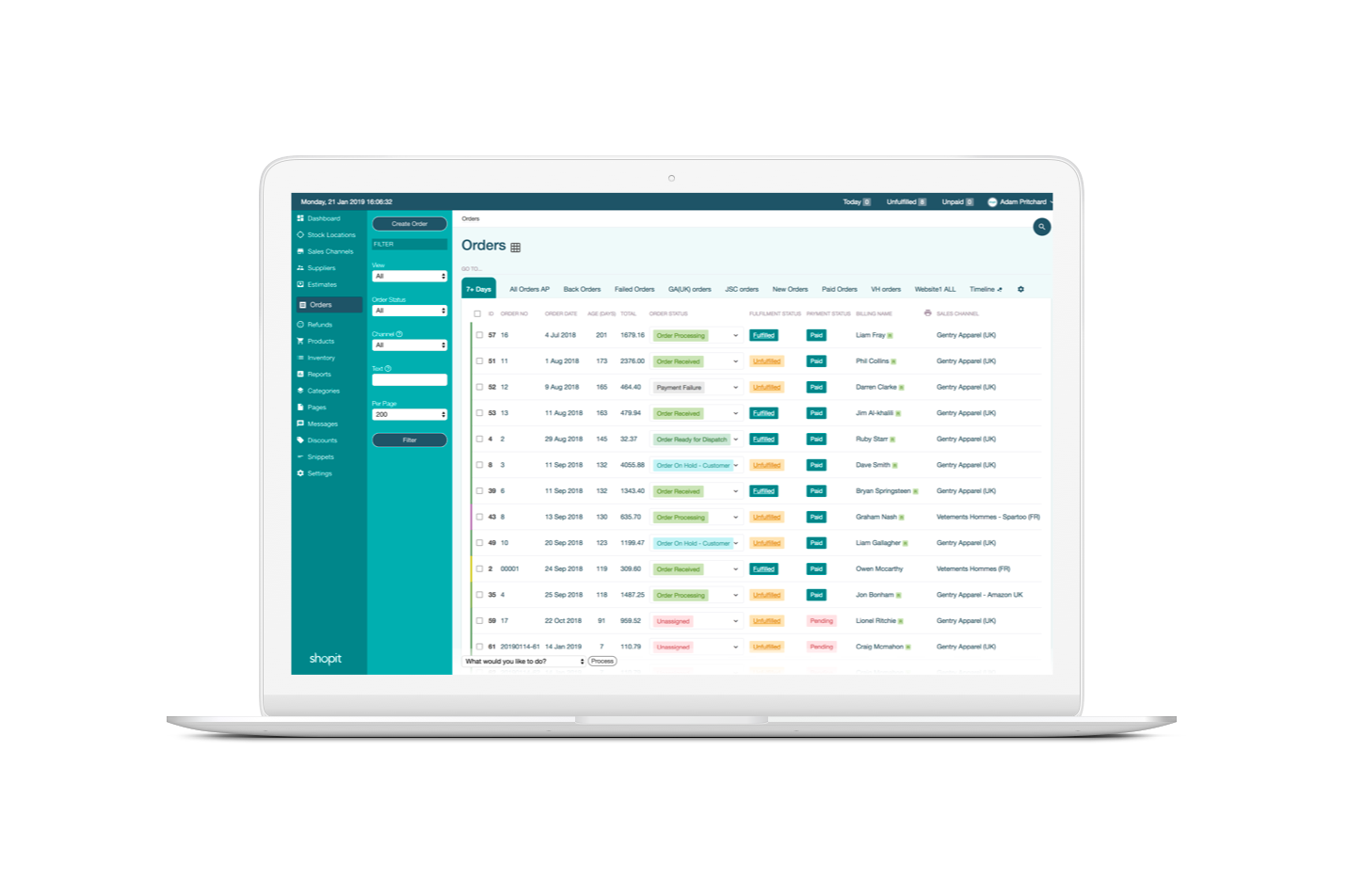 THE SMALL PRINT DETAIL
Payment Fees: Explained
There are three main elements to a successful, secure transaction on your website:
The Payment Gateway authorises you to take customer card payments directly from your website.
Payment Processors are the financial institutions that work in the background that connects to both the merchant account and payment gateway.
Merchant Accounts are the types of bank accounts accept credit or debit cards payments online. You can transfer from these into a regular account if required.
Note: For example SagePay offer a gateway only.
Note: These are different to the additional Transaction Fees that Shopify charges you, if you choose an alternate payment gateway.
GET YOUR MONEY FAST
Speedy Payouts
Every growing business needs to get hold of their cashflow quickly which is why Shopit Payments gives you the ability to access your money within 24 hours of a payment hitting your account.
With Shopify you need to wait 24-72 hours. With Paypal you can wait 72 hours, plus they can freeze your account if receipts are unexpectedly high.
ANYONE, ANYWHERE
All major cards and currencies covered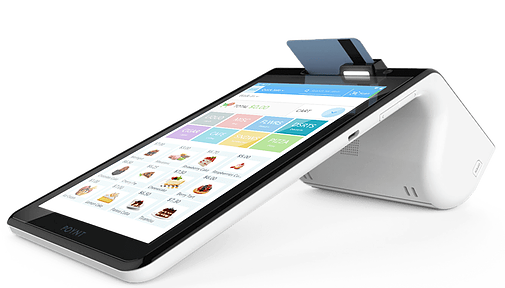 EPOS HARDWARE AVAILABLE TO CONNECT
Sell in person
If you have a shop, do regular events and exhibitions and sell in person, then you can also choose from several card terminals, including the beautiful Poynt device.
Benefit from the same cost-busting payment rates whilst selling more
Worldwide currencies included in our 1.0% + 10p rate
Card types also accepted – not in rate

Algerian Dinar – Angola Kwanza – Argentine Peso – Armenian Dram – Aruban Guilder – Australian Dollar – Azerbaijanian Manat – Bahamian Dollar – Bahraini Dinar – Bangladesh Taka – Barbados Dollar – Belarussian Ruble – Belize Dollar – Bermudian Dollar – Bolivian Boliviano – Bosnia Herzegovina Marka – Botswana Pula – Brazilian Real – British Pound Sterling – Brunei Dollar – Bulgarian Lev – Burundi Franc – Cambodia Riel – Canadian Dollar – Capo Verde Escudo – Cayman Islands Dollar – Chilean Peso – China Yuan Renminbi – Columbian Peso – Congolese Franc – Costa Rican Colon – Croatian Kuna – Czech Koruna – Danish Krone – Dominican Peso – East Carib. Dollar – Egyptian Pound – Ethiopian Birr – Euro – Fiji Dollar – Fr. Polynesia Franc – Gabon Franc – Gambia Dalasi – Georgia – Ghanaian Cedi – Guatemala Quetzal – Guyana Dollar – Haiti Goude – Honduran Lempira – Hong Kong Dollar – Hungarian Forint – Iceland Krona – Indian Rupee – Indonesia Rupiah – Iranian Rial – Ivory Coast Franc – Israeli Shekel – Jamaican Dollar – Japanese Yen – Jordanian Dinar – Kazakhstan Tenge – Kenyan Shilling – Korean Won – Kuwaiti Dinar – Kyrgyzstani Som – Lebanese Pound – Libyan Dinar – Macau Pataca – Macedonian Denar – Malagasy Ariayry – Malawi Kwacha – Malaysian Ringgit – Mauritius Rupee – Mexican Peso – Moroccan Dirham – Moldovan Leu – Mongolian Tugrik – Myanmar Kyat – NL Antillian Guilder – Namibia Dollar – Nepalese Rupee – New Zealand Dollar – Nicaragua Cordoba – Nigerian Naira – Norwegian Krone – Nuevo Sol Peru – Omani Rial – Pakistan Rupee – Panama Balboa – Papua New Guinea Kina – Paraguay Guarani – Philippine Peso – Polish Zltoy – Qatari Rial – Romanian New Leu – Russian Ruble – Rwanda Franc – Samoan Tala – Saudi Riyal – Serbian Dinar – Seychelles Rupee – Singapore Dollar – South African Rand – Sri Lanka Rupee – Swedish Krona – Swiss Franc – Syrian Pound – Taiwan Dollar – Tanzanian Shilling – Thailand Baht – Trin. Tobago Dollar – Tunisian Dinar – Turkish Lira – UAE Dirham – US Dollar – Ukrainian Hryvnia – Uruguay Peso – Uzbekistan Som – Vietnamese Dong – Yemeni Rial – Zambian Kwacha
Shopit Payments gives you everything – a 3 in 1 payments system
Simply sign up with our exclusive gateway providers through the Shopit admin panel
Also included in Shopit Payments
Accept global payments at a fraction of the cost of other payment gateways. Shopit Payments is natively included for all customers
Accept credit and debit card payments directly on your site

Supports Multi-Currency to allow transactions in multiple currencies or those different from your account currency.

See the full list >

Customers can securely save their payment method to their account for easier checkout

Updated payment form at checkout with retina icons and inline validation
Customers never leave your site during checkout

Show detailed decline messages at checkout instead of generic orders
Customers can add saved payment methods to their accounts without going through checkout

Accepts all Major Credit Cards / Debit Cards – Visa®, MasterCard®, American Express®, Discover®, Diner's Club, JCB
Why are your gateway rates so cheap?
Our Shopit Payments partners believe in what we are trying to do - enable more people to easily and affordably sell online. Retail Merchant Services have backed Shopit by offering very low rates to everyone, irrespective of turnover.
Can I sell to different currencies?
Yes.
Both Shopit Payment gateway partners offer the ability to sell in over 100 currencies worldwide, paying out to you in any of 16 major currencies.
See the full list of currencies >
How fast can I get hold of my funds?
You can withdraw your cleared funds within 24 hours if required. There may be a small cost to do so (speak to your chosen provider).
Can I cancel at any time?
Once signed up with a payment gateway, you are subject to their contractual terms and conditions, which differ. You will need to check with your chosen gateway.
We have a shop, can you do ePOS hardware?
Yes.
Shopit is already perfect for those who want to combine selling online with selling in store, and our payment gateway partners can also get you setup with hardware and great 'in person' rates
Where do I see my transactions?
We will give you direct access to your transactions portal where you can see all accounts. You will also see your paid orders in the Shopit admin from all sales channels created