If you sell on Facebook, you can now connect and manage your Shop from within Shopit.
Each sales channel that you create within Shopit generates a product feed that can be connected to your Facebook account.
This will send all images, product and price information to your Facebook audience.
Simply visit the Marketing area under each sales channel and create a unique username/password (not your Shopit or Facebook details) which you will later enter into Facebook to authorise the connection.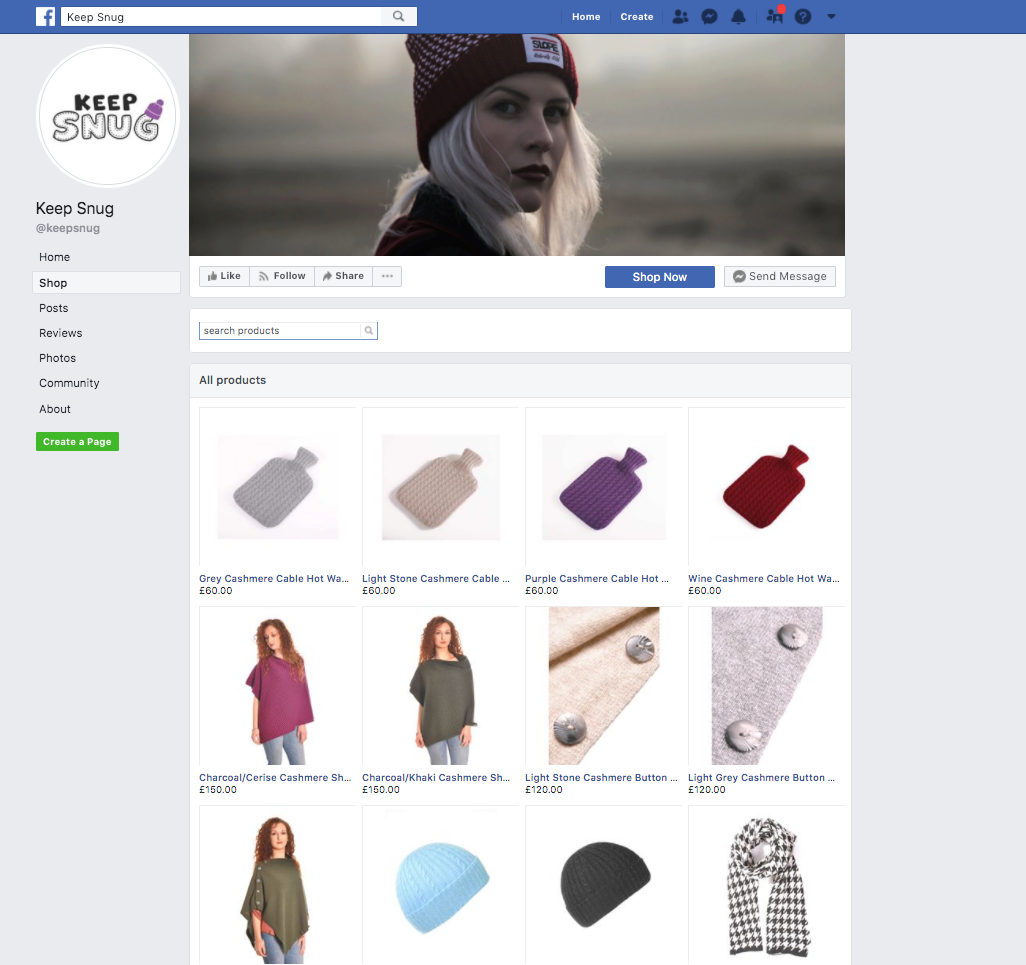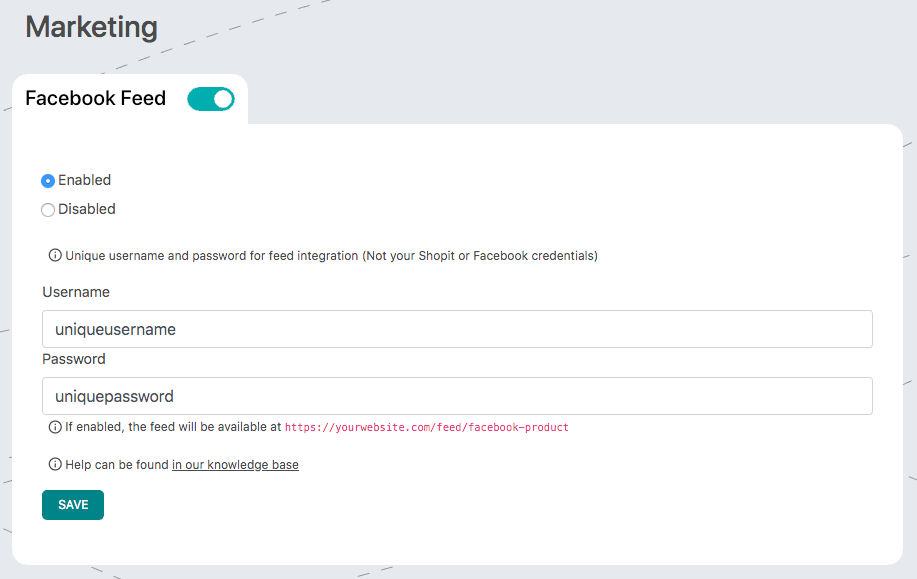 Once setup, your products (and the information you have created within Shopit) will be automatically passed into the Facebook Catalogue Manager for you to further advertise or manage.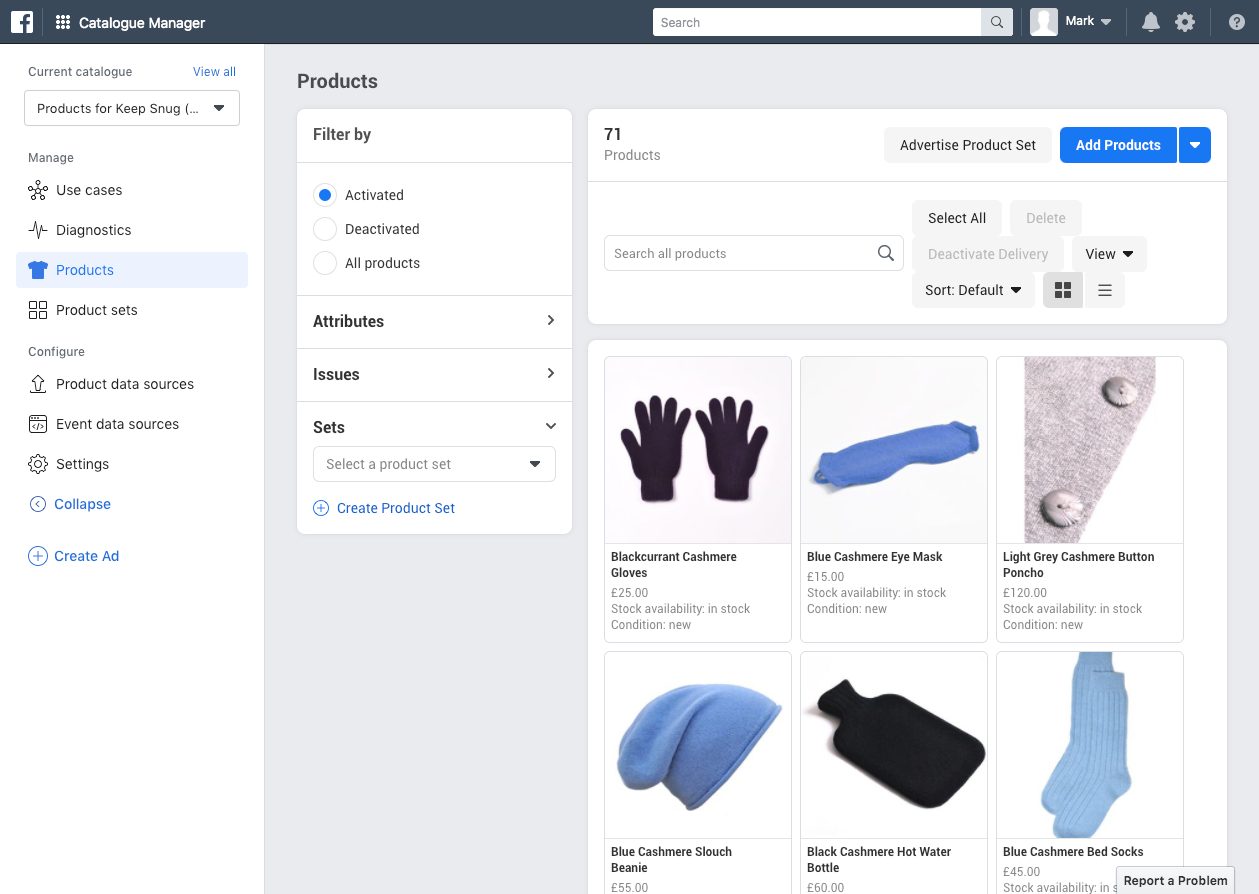 Annabel Wright
Annabel is one of the longest serving Shopit team members and is front of house contact for many customers.
Her skills in onboarding and developing clients is second to none