Moving from B2B to B2C: everything you need to know
As businesses, we often find ourselves wanting more.
We wonder what changes we could make to grow even faster and bring in more profit.
A common consideration for B2B businesses is whether to transition into B2C selling.
If you're already operating as a trade or B2B business, you might wonder whether you'd see even better results by selling straight to the consumer. Instead of selling big orders to a few clients, why not sell smaller orders to many customers?
After all, as of 2019, there are 1.92 billion online shoppers worldwide.
The New Normal of Online Business
In a post-COVID world where offices, shops and other places of work can be closed, selling to people through their laptops at home could be a better strategy.
Moving from B2B to B2C will demand very different things from your business. And while it could bring some massive benefits, it'll also come with downsides. It's worth doing your research before making the transition. Here's everything you need to know about moving into B2C eCommerce.
Positives of Selling Direct to Consumer
Transitioning to B2C will bring with it a lot more freedom.
With B2B selling, your product is going through other businesses. It moves away from you and becomes associated with whichever brand is marketing and selling it.
The consumer is buying directly from you.
This means you get full control of your brand. You get to choose your message and curate the consumer's entire experience with your product and business. It's time to get the creative juices flowing.
B2C selling also brings the blessing of better profit margins.
In B2B, clients can squeeze prices down to get a better profit for themselves. If they're buying 1,000 units, they will barter for a better deal. But B2C selling will have set prices. You get to decide how much you sell for and will likely make a higher profit per individual sale.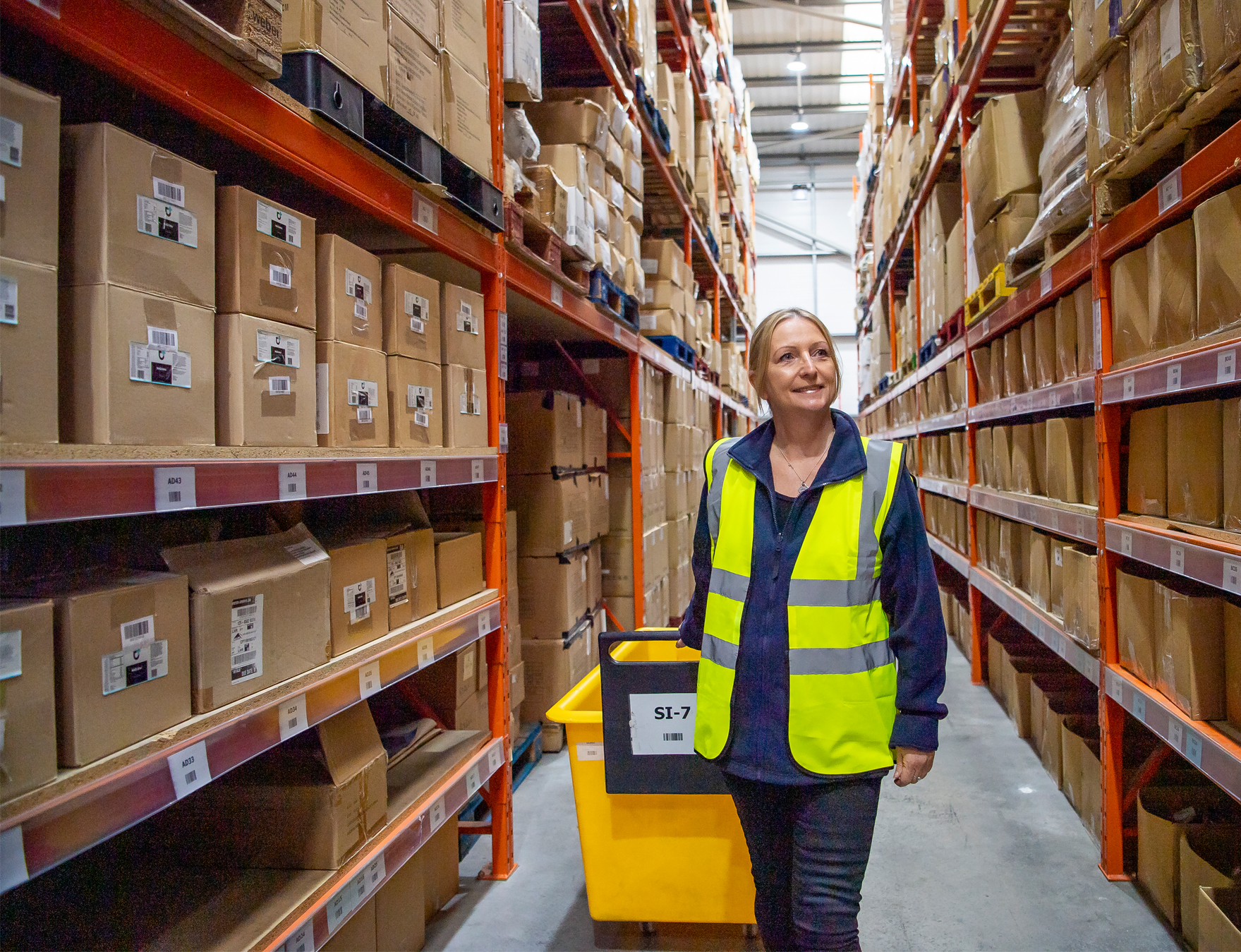 Negatives of Selling Direct to Consumer
B2C selling will bring with it much more responsibility.
When selling B2B, you sell products in bulk and then it's down to your clients to sell the stock. With B2C, it becomes your responsibility to attract and maintain a steady stream of customers. You might go from 10 bulk orders to 100 individual orders daily. You'll have to take on a lot more responsibilities and might find yourself spread thinner.

Customer service also falls on your shoulders. 

There's no longer another business acting as a middle ground and so any issues with orders are now yours to handle. This is an extra job you'll have to fit into your operation
Assessing the Buyer Persona
When operating as a B2C seller, your buyer is an individual. The individual who's browsing your site will likely be the person who will buy your product.
You can expect to have much shorter relationships with B2C customers as their decision-making process will be a lot quicker. They will find out the information they want to know and don't need to consult anyone else before making a purchase.
With B2C selling you're relying a lot more on instant appeal. There's a good chance your audience will decide whether or not to use you based on first impressions. Your new audience will be driven much more by emotions and relatability. Testimonials and reviews will go a long way in attracting your new customers.
"Amazing things happen when you listen to the consumer."
Considerations to make
So, with that in mind, here are some things to consider in your decision:
Make a plan – Figure out your long-term goals to determine whether B2C selling is the best way forward
Your website will be the cornerstone of business – put some thought into its strategy and implementation
Define your budget and time frame – Be realistic
Be prepared – Lay out technical requirements before getting started
Ensure the platform you use fits with your long-term goals – Focus on reliability, customisability, and value
Build your site with the end-user in mind – In B2C the user is also the buyer
Redefine your strategy with our marketing plan guidance
Why not B2B and B2C?
Despite what you might think, you don't have to choose between B2B and B2C.
Shopit is an eCommerce platforms that makes it possible to do both without doubling the workload.
B2B and B2C will demand different things from your business. But if you successfully manage both, there's potential to see double the benefits.
Shopit allows you to target two very different audiences from one central platform at no extra cost. We provide you with all the tools you need to set up both B2B and B2C sites.
With wholesaling and trade features like estimates, purchase orders, and volume discounting, along with everything you need to offer a seamless B2C experience, Shopit has it all.
Further reading: How do shipping options impact your sales?
Having a well-executed shipping plan is key to success in eCommerce. When it's put to the test during busy periods like holidays, unfulfilled orders, expensive costs, and wrong items shipped bring it right to the forefront of your customer experience.
Surahi Deacon
Surahi believes in that good people, good processes and structure produce great companies.
With a keen interest in globalisation and personalisation, she writes about the opportunities for growth to everyone