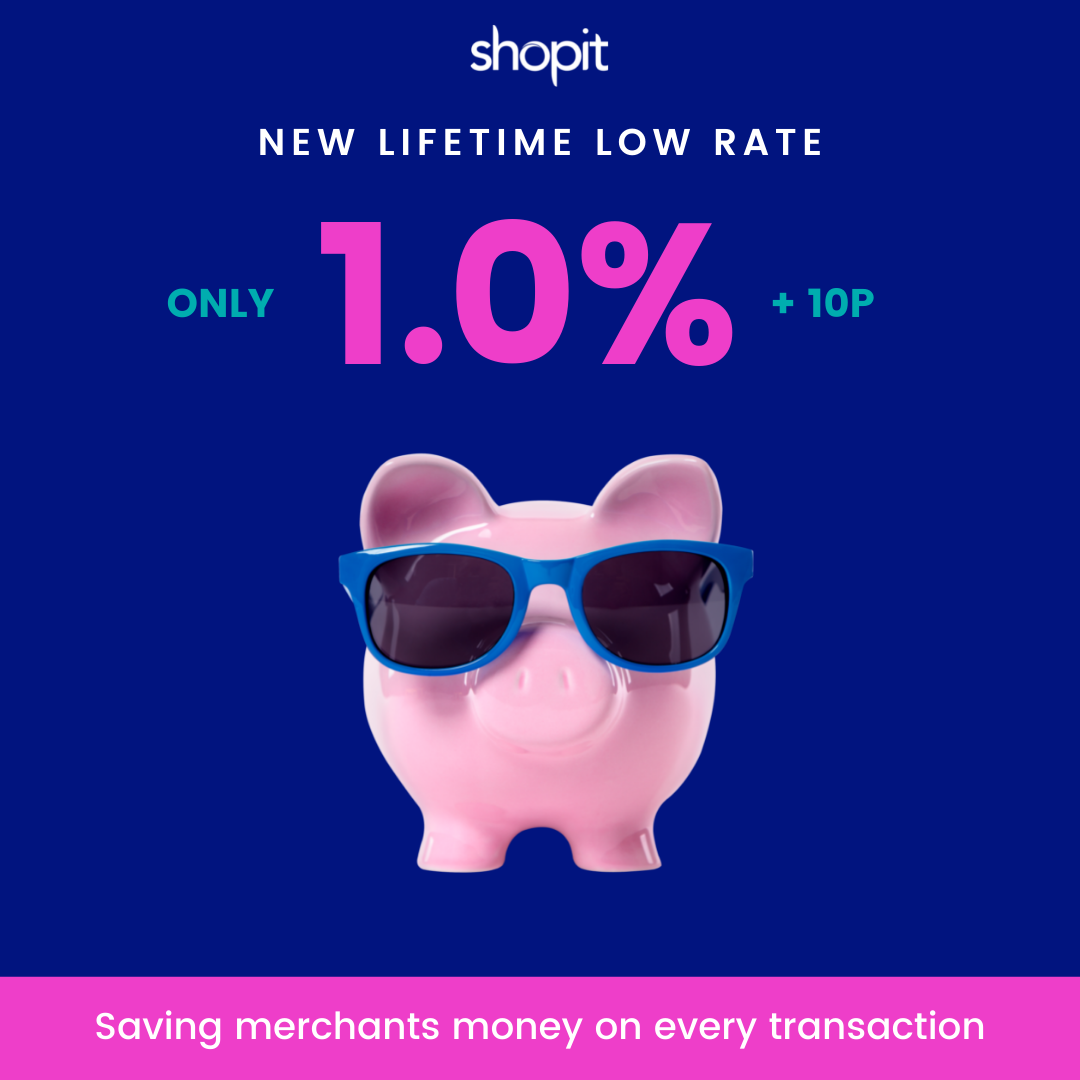 Shopit is very proud to announce that every platform subscriber will benefit from a market leading 1.0% +10p rate for every transaction they have processed.
This unbelievable rate applies to:
Every transaction
Every currency
Every card type
No setup or monthly fees
No minimum monthly processing
From the first transaction to the last
Shopit believes in giving the best value to all customers – not just those with high turnovers – and helping every merchant save money and get ahead.
Once approved, you simply activate your gateway on each sales channel and get selling.
Compare Gateway Fees
If you want to see what Shopit customers save compared to those using competitors like Shopify, BigCommerce or Paypal, use our calculator here.
Why are your gateway rates so cheap?
Our Shopit Payments partners believe in what we are trying to do - enable more people to easily and affordably sell online. Retail Merchant Services have backed Shopit by offering very low rates to everyone, irrespective of turnover.
Can I sell to different currencies?
Yes.
Both Shopit Payment gateway partners offer the ability to sell in over 100 currencies worldwide, paying out to you in any of 16 major currencies.
See the full list of currencies >
How fast can I get hold of my funds?
You can withdraw your cleared funds within 24 hours if required. There may be a small cost to do so (speak to your chosen provider).
Can I cancel at any time?
Once signed up with a payment gateway, you are subject to their contractual terms and conditions, which differ. You will need to check with your chosen gateway.
We have a shop, can you do ePOS hardware?
Yes.
Shopit is already perfect for those who want to combine selling online with selling in store, and our payment gateway partners can also get you setup with hardware and great 'in person' rates
Where do I see my transactions?
We will give you direct access to your transactions portal where you can see all accounts. You will also see your paid orders in the Shopit admin from all sales channels created
Increasing your scale, reducing your costs
Every Shopit customer will now pay just 1.0% + 10p for every transaction. No matter the company size, no matter the turnover, no matter the card being used – we have crunched down rates to help everyone grow.
All applications are subject to approval

Neil Balcombe
Lead Shopit developer Neil offers insight and discusses new feature launches that boost the platform's native strength.
Neil has experience running online shops himself and always seeks incremental or larger scale improvements