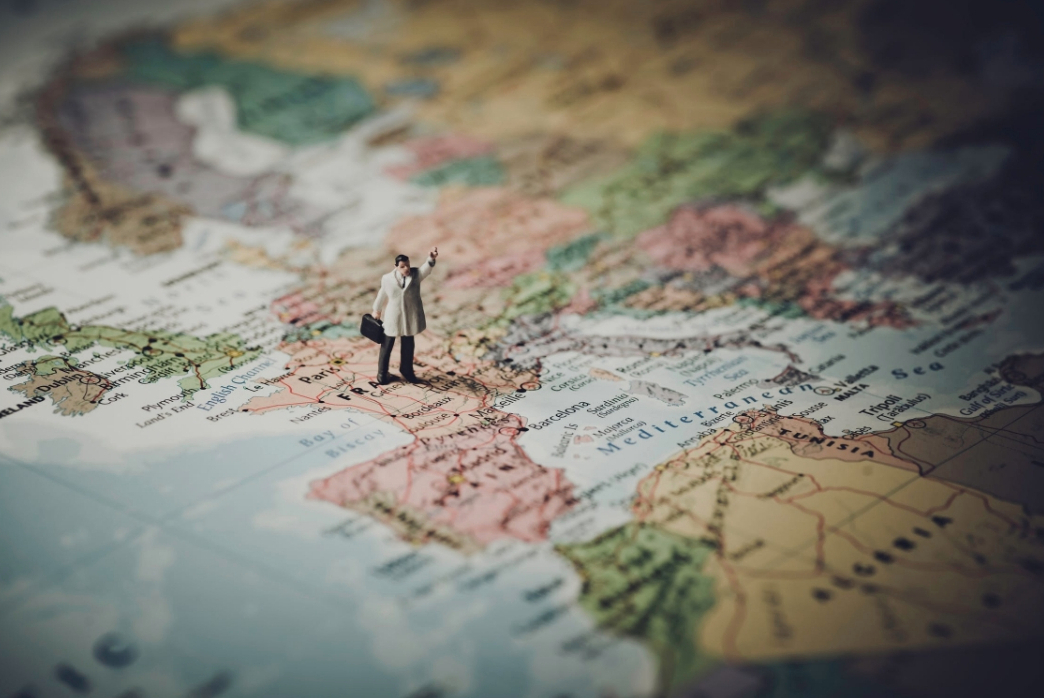 There are companies who specialise in SEO and online marketing, and one of the strategies they will employ is 'local landing pages'. And it's for good reason!
There are certain online marketing practices that help you attract and convert leads on your eCommerce site, but these can be complex. These practices are largely dictated by Google, whose search engine is responsible for an overwhelming number of visitors – over 90% in the UK.
And visitors means new leads and eCommerce sales.
Their algorithms rank your website content according to certain criteria like its originality, grammar, and relevance to users. This is why local landing pages are so important.
What are local landing pages?
A local landing page is a part of your eCommerce site designed to attract local customers via Google. The content of the landing page helps search engines understand where your business is, who it's relevant to, and who to suggest your business to
For this reason, a localised landing page can help you gain local customers.
But your landing page must include specific signals like:
Keywords, often location-related and related to your services
Address information which Google can recognise
Local contact information
The importance of localised landing pages for SEO
Local landing pages are important for SEO purposes. 80% of the highest-performing landing pages are locally targeted because their specificity leaves little room for confusion with recommendations on Google.
Localised landing pages help you dominate your niche by tapping into ready-to-go local buyers for your specific products and services. It drives lead conversions through better targeting of customers helping you assert yourself to the relevant people. Local customers are easier to target and people who do local searches are often more motivated to purchase a product or service. Google focuses more on people's intent when searching as well as the keywords they use to search. This means context is also key when it comes to your local landing page.
According to Act-On, 18% of localised smartphone searches led to a purchase within a week compared to 7% of non-localised searches.
This is quite a significant amount when put into perspective.
For example, you could have a site which generates 100,000 visitors per month from people across the globe who aren't particularly motivated to buy. 7% lead conversion would mean 7,000 sales from non-local searches.
Compare this to a website with 50,000 visitors per month which includes locally targeted consumers. 18% would mean 9,000 sales from localised searches – more than the site with twice the amount of traffic.
The motivation behind localised searches can hugely impact the volume of sales your eCommerce company receives. So how do you create a great localised landing page?
Should eCommerce stores be localised?
In order to rank your eCommerce in both foreign English speaking countries, and in foreign languages, you need to have static server content in that very language. Google Translate will not cut it.
Creating an effective localised landing page
The single most important thing you can do to ensure your landing page converts leads is to use data. This most commonly comes from software like Google Analytics which is easily accessible and contains information on every page on your site. The insights will tell you where most of your customers are coming from – including specific cities and countries – how long they spend on your site, and which products they prefer.
Use this to your advantage and tailor your landing page not only to consumers in your local area but also areas where your products are popular. You can set up many localised landing pages attracting a wide variety of customers.
The content on your landing page must include:
Your service area
The name of the neighbourhood, building, or community you serve
Your local contact information, such as your address, phone number, and a map
What products and services you offer
A call to action; something telling your customers what to do next, how to get in touch, or how to purchase your products
Keywords, especially localised keywords, such as city names
A genuine appreciation of the target audience with regards wording, colour and imagery – as our Shopit partner Peak Translations explains
Tailoring for search engines
It's essential your landing page includes keywords. These are one of the most important factors necessary to rank on Google and highlight the relevance of your content. However, relevant keywords will probably change according to location so use data to make informed decisions on the most effective keywords to use.
But be careful you don't go overboard with keywords. Google prioritises content for users. If your content appears to be written for Google's bots more so than real people, you'll be penalised and sink down the ranks. Avoid using too many keywords as this can appear as spam and try to fit them into a sentence naturally, taking care of readability. This should get your page off to a great start.
It's important to design your website in a way that attracts customers and helps you form a bond of trust. To do this, you need an eCommerce platform designed to give customers a streamlined, convenient experience, but also to make SEO as simple as possible.
Shopit's entire platform is SEO friendly, prioritising SEO capable URLs, Google sitemap generation, automatic redirection, and site customisability to keep any marketing team at the top of their game. Visit our site to see our other great features or start your free trial today. 

Sam Gilhouse
Sam is an ecommerce enthusiast with a background in digital marketing, web design and many other talents
Sam takes a keen interest in customer problems so he can help develop solutions to help everyone move forward