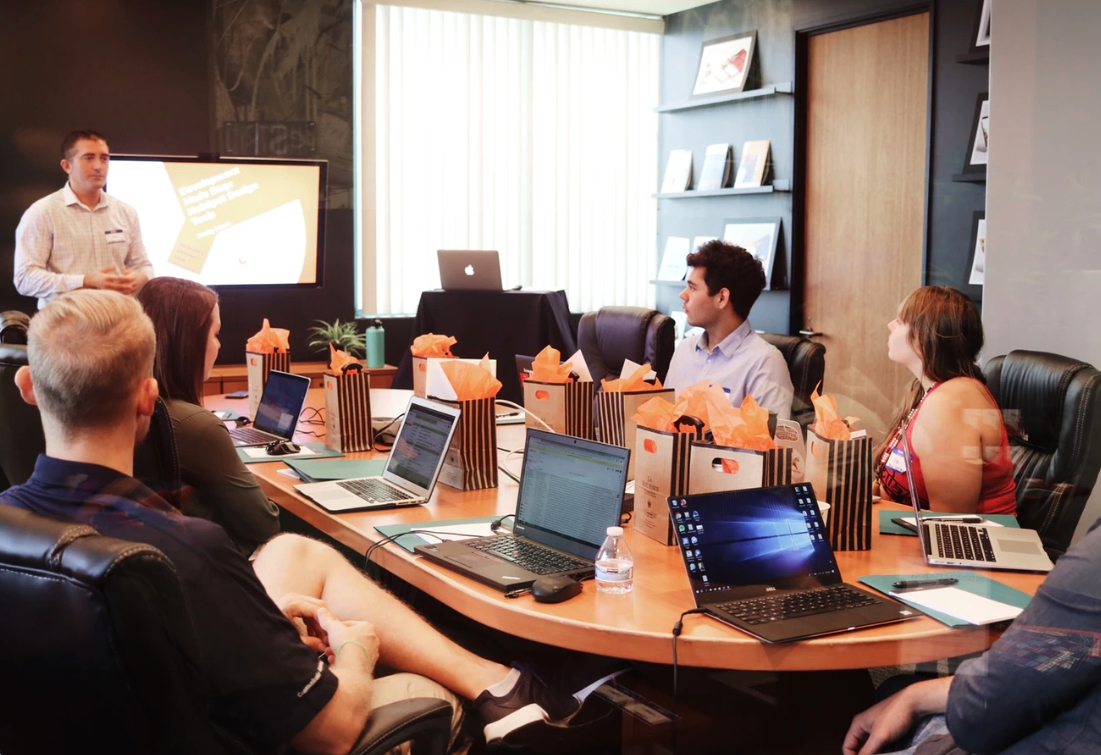 ​As your business grows, you might start to notice inefficiencies within your team and processes. The things you thought you could do yourself are just getting way too big to manage. If this is the case, then it might be time to reshape your eCommerce team.
A fully prepared team will ensure your workforce is better equipped to handle growth, sales, and new challenges. Here are the vital roles you need to fill for a smoothly run business and a small summary of their purpose.
Building your team
Many of the titles below are probably obvious. But they're still worth outlining so you know who they are and what they do in relation to your eCommerce business.
Director – Responsible for overseeing the entire eCommerce operation and acts as the connection point for the whole team.
Web developer – Ensures your site is easy to use and efficient from the team's perspective.
Digital operations manager – Ensures the website works smoothly and is easy to navigate from the shopper's perspective.
IT technician – Utilises the digital infrastructure and is responsible for data storage and security.
Logistics manager – Maintains strong manufacturer relationships and makes sure your customers receive their shipments in a timely fashion via safe transportation.
Inventory manager and associates – Oversees merchandise and ensures the information from the digital operations manager matches the physical products in storage.
Digital marketing manager – Brings traffic to the site, strategises campaigns, and oversees content creation, SEO, SEM, and other core tasks.
Customer service representatives – Provides a positive and personal customer experience, processes returns, and handles customer complaints via email and social media.
Finance and accounting – Assists the director with budgeting, market speculation, and profit and loss reports.
Business analyst – Assesses the data, understands the business's position in the larger marketplace, and identifies new opportunities.
We're not saying you need all these people immediately, but you should focus on filling in the gaps over time.
Flexibility
Variations in your team will depend on your unique business. Not all businesses can afford to hire new staff or have the space to fill every single role, so flexibility is crucial. It's important to figure out who can take on multiple roles or assist in another department. For example, digital marketing can assist with customer service and logistics manager can take on responsibilities for an inventory manager.
However, take into consideration the effect this may have on the overall quality of your business and employees. The last thing you want is any members of your team feeling burned out or underappreciated.
Communication
Imagine a waiter serving you food but they had no idea what they were giving you. It wouldn't happen in a successful restaurant and it shouldn't happen in your business. Communication between teams and roles makes the running of day-to-day tasks that much easier.
Different teams need to have an understanding of how the business works through each role to successfully build the company within their own tasks. For example, you can easily do this by hosting meetings between teams, shadowing opportunities, or demos of each role.
Building a team takes work, time, and a positive attitude. But taking shortcuts will only make things slower and harder. Bringing employees together and making sure to hire the right people for the right roles will see your team flourish in no time.
If you need some extra help, Shopit acts as an office assistant, taking the weight off staff's shoulders by streamlining processes so they can focus on the jobs that really matter. Change the future of your business with one click and start your free trial today. Just take a look on our website.

Surahi Deacon
Surahi believes in that good people, good processes and structure produce great companies.
With a keen interest in globalisation and personalisation, she writes about the opportunities for growth to everyone