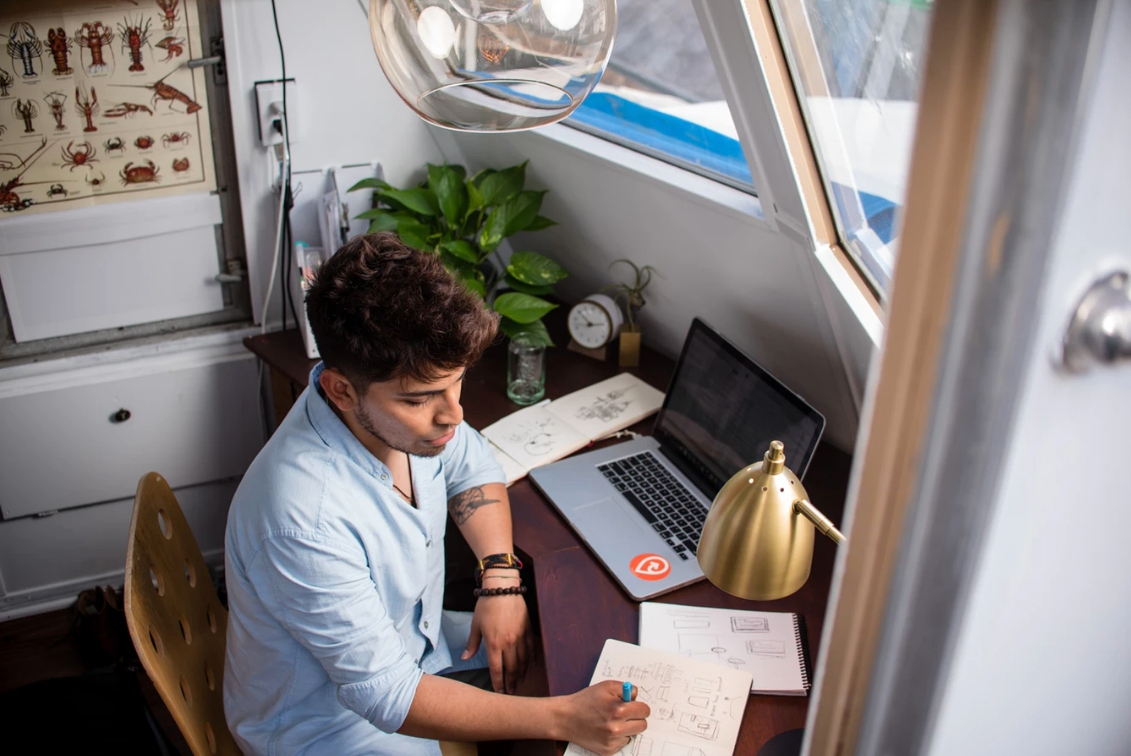 Freelance work is becoming increasingly popular. Since 2001, the number of freelance workers in the UK has grown to around 2 million and continues to thrive. A lot of this growth is driven by high-skilled sectors, accounting for 46% of all solo freelancers. But it doesn't matter what role you undertake as a freelancer – whether it's web development, photography, or writing. All freelancers are up against some unique challenges when creating effective, functioning eCommerce sites.
There are the requests for unpaid work. The lack of protection you get compared to full-time employees. And – on average – freelancers earn around half of what full-time employees earn each week. Challenges like these mean freelance workers need to work smarter, not harder, to ensure they value their time.
Being time-efficient
Developing eCommerce sites is time-consuming, especially when the client opts for a self-hosted solution. This is sometimes what they believe to be the best option. They may be inclined to follow the crowd as they think this is what they should do. But, as a hired freelancer, it's your job to advise your client on what the best option is for them.
Hosted solutions have come a long way over the years and the technology they use is state-of-the-art to ensure a seamless experience for your client. They allow you to set up a website (or multiple websites) for your client easily and efficiently while ensuring an excellent end-result for your client and their customers.
For example, you can easily set up three websites and bill for each one quicker without the self-hosted setup. But, as you're billing for three sites, you'll be able to increase your profits due to the simplification of your processes.
The benefits of offering hosted solutions to clients
There are several benefits hosted solutions can offer your clients:
More time – With less time spent developing the site from scratch, you'll have more time to work with other clients, increasing your profit margins. But, importantly, you'll also have more time to spend on yourself. Solo freelance work can sometimes be lonely, and with a high-workload on your shoulders to make ends meet, your personal life suffers. With more free time on your hands, you can focus on your hobbies, mental health, and important relationships.
Better customer satisfaction – Some pay-as-you-go eCommerce platforms offer unlimited access to all features for each customer. This means when you recommend one of these hosted platforms to your clients, you automatically equip them with the tools they need to be competitive and efficient at no extra cost. With self-hosted platforms, they would have to spend large sums of money on each new tool they needed as it would need designing from scratch.
Offering a great end product – When using a hosted platform, you're offering your customers a tried-and-tested product with great satisfaction rates. You and your client can rest assured the end product will be satisfactory or even reach beyond their expectations. Happy clients will spread the word about how good your services were, and you'll receive more business through the power of word of mouth.
The clients are in control – When you offer a hosted solution to your clients, you give them the power to stay in charge of their own website. Hosted platforms typically need very little technical knowledge for maintenance, adaptation, and customisation as a lot of this is taken care of on their behalf or made extremely simple. This will save them money in the long-run.
So which will it be?
Freelance work in web development and design is shifting towards hosted platforms which offer clients a more comprehensive and high-quality eCommerce solution for a fraction of the cost of a self-hosted platform.
Which option your client chooses will be down to your recommendation. And while you want to give the best advice, you also want to think about what will help you.
Shopit is the perfect platform for your eCommerce clients. Not only is setup quick and simple, but we also offer all clients every feature on an unlimited basis. This means unlimited websites, products, users, sales, and bandwidth for an affordable pay-as-you-go price. When you recommend Shopit, you know you're recommending a great service. So take a look at our features or get in touch to see what we can bring to the table.

Fleur Underwood
Fleur is a marketing enthusiast and writer, and an integral part of our own digital strategy.
In supporting our clients with marketing tips and ideas, she also writes about how Shopit can improve so many businesses