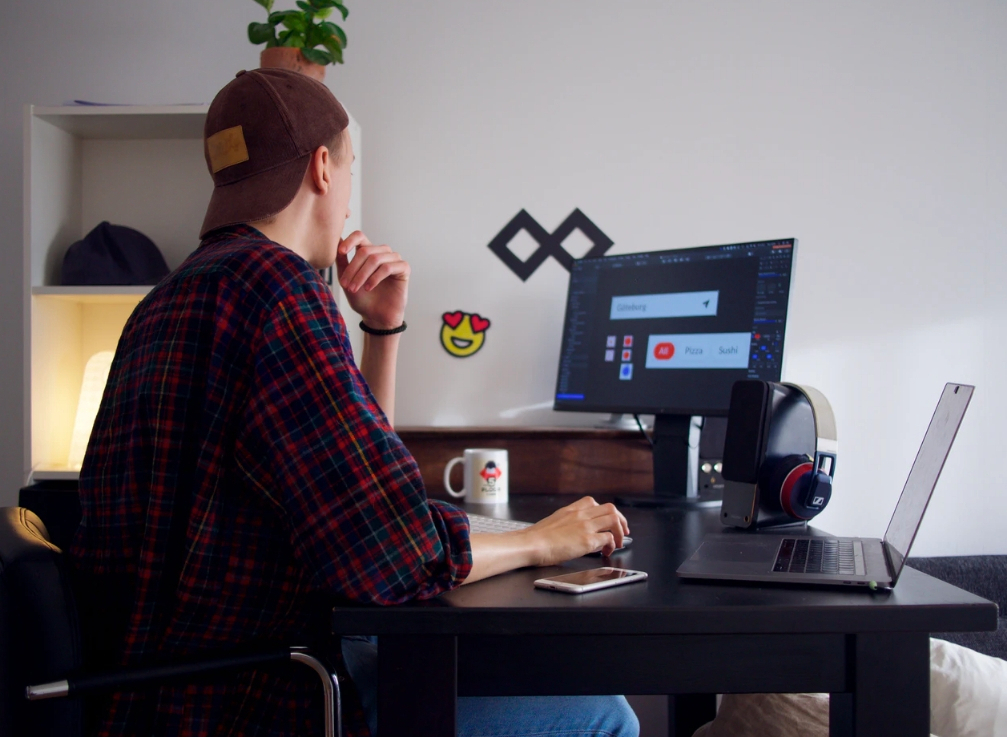 Building the perfect customer experience comes down to a number of factors. Important things to consider include whether you're working with high-quality software and products, whether you instil knowledge in your customers, and how your services benefit their business into the future.
Your clients are the number one priority.
If they're not happy, your business will suffer. So which eCommerce platforms can you work with and recommend to ensure satisfaction for all your clients?
Here are the features you need to conside
Easy web development
The design of your website is critical in providing the right experience for customers. The appearance, professionalism, clarity, loading times, and adaptability to different currencies and languages will all greatly impact the customer experience, but the software you work with also needs to fit with your client's unique needs. 
This means allowing easy customisation, fast setup, installation, and integration, as well as providing a seamless user experience on the back-end. The best-hosted eCommerce platforms allow you to do this in a few simple steps, without the need for extensive web development knowledge meaning you can create a site your clients can easily manage without extensive further involvement on your part. This means clients are happy they can save money on web development and you have more time to focus on new clients.
Easy management of multiple websites
Self-hosted platforms are particularly expensive for businesses looking to establish multiple websites for various brands. Each website will require extensive web developer investment. Hosted platforms are far more efficient, with the most effective ones allowing unlimited website creation and management from the same platform. Here, you can set up multiple sites for your client with ease while billing them for the creation of each, with no need to build the site from scratch. 
It's a cheaper solution for your clients and a far more effective way to maximise on the value of your time. Your clients will be able to increase their revenue without the need for excessive overheads when setting up new sites. 
Cost-effectiveness and features
The higher the price of the platform, the higher the amount of income spent on managing overheads. High overheads often affect the price of products and services, deterring customers and making businesses less competitive.
An instance where this isn't the case is where high prices for a platform result in high-quality features that boost productivity and efficiency, helping businesses provide better products and services to their customers for a fair price. With tiered pricing options like those offered by Shopify, if you to give clients access to a wide range of beneficial features, they will have to pay more. But others use a different pricing model where every amazing feature is available to all clients without them having to pay more.
If your business falls into the former category, it might be time to find a more cost-effective eCommerce platform to create client sites. 
Speed
Research shows if websites don't load in three seconds, it could be losing around half of the visitors. Up to 79% of customers who are dissatisfied with a website's performance say they're less likely to buy from the same site again. It's important the website loads quickly, but for eCommerce sites, this is often more difficult. 
The high number of images and sometimes videos on each page can threaten websites with longer loading sites. So, choosing a platform with powerful loading speeds gives you the basics you need for optimum performance. If the site makes around £78,000 per day, a 1-second improvement in loading time amounts to an extra £5,500.  
Some platforms are better than others when it comes to speed. For example, Shopit operates with Google Cloud hosting with built-in PHP 7.2 which is 20% faster than PHP 7.0.
Security
As threats to eCommerce businesses become more frequent and sophisticated, it's more important than ever to infuse security into websites. In March 2019, news broke than 300,000 online retailers were at risk because of a Magento security flaw. It allowed attackers to take control of eCommerce sites. 
The perfect platform will have a demonstrable defence against cyberattacks built-in, making it simple and easy for clients to understand how their customers are protected and who is responsible for security, giving them peace of mind.
Scalability
By far the most important factor of an eCommerce platform is its scalability. Your clients will prioritise business growth and want you to provide the tools to make it straightforward, efficient, and cost-effective. 
Hosted platforms can have scalability built into their design by offering unlimited usage, bandwidth, products, sales, users, and much more included in the monthly cost. If the platform isn't scalable, clients may feel cheated when they realise they need to spend more on further additions.
Often, when it comes to web-development, self-hosted platforms are the go-to choice. However, hosted platforms offer these unique benefits to clients much more affordably benefitting, both yours and their own business.
Shopit is one such platform that ticks all the boxes above. If you want a secure platform that is quick and scalable, you'll find what you want in Shopit. To find out what we can offer your clients, visit our website or get in touch today.

Dan Parker
Dan is the founder of WeAreForty3 – a digital design agency in Manchester specialising in modernising clients' online brand and functionality.
WeAreForty3 are a Shopit Premier Partner