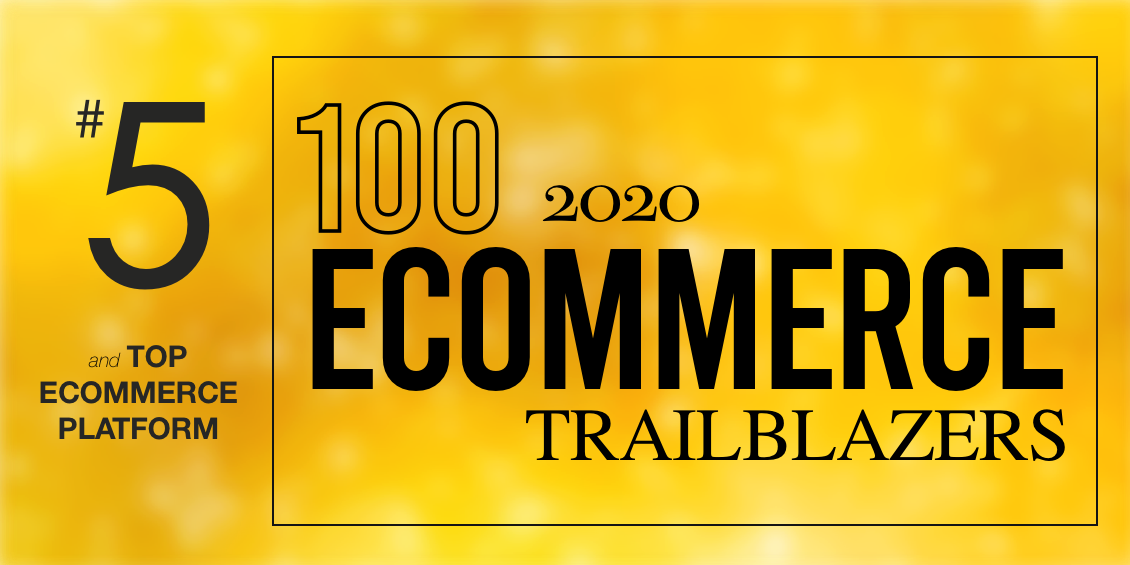 On November 30th 2020, we were genuinely honoured and pleased to be named by BusinessCloud as the 5th best eCommerce Trailblazer – and top eCommerce platform for the UK!
A combination of an expert judging panel and a 4,00-strong public vote saw Shopit awarded a 5th placed ranking beyond our expectations. As a next generation platform with some big competitors in the market, to receive such praise and credit was great validation for our team and partners, and delivered a great boost to keep pushing forward.
BusinessCloud is a online and printed magazine with a commercial circulation of over 15,000 companies, and considered over 300 companies for their
Top 100 list
. From movers and shakers in AI, payments, charities and eCommerce, our final ranking outperformed our expectation and became a reminder of why doing things differently is important.
Huge congratulations go to Peak for their top ranking thanks to their groundbreaking data driven analytics tools,  working with great names like Boohoo, ASOS and FootAsylum. And to OnBuy – a real UK challenger to the Amazon beast – who have done phenomenal work scaling their operations.
Voted Top eCommerce Platform
To be considered amongst these great companies is already a credit, but to beat the likes of EKM, Veeqo and Brightpearl was a huge boon. We believe that it's because our 'full features for everyone' approach and the PAYG billing is so different from all the platforms out there.
The fact that an online retailer or brand can launch 20+ websites in different countries or under different names for under £30/mth, is a shockwave to the market. When companies are faced with a complex Magento setup, or a £24,000+ licence fee from Shopify Plus (compare us here), we are genuinely looking after the seller.
And finally, thank you to everyone who voted, and thank you to the judges for looking outside the norm. We are both honoured and even more determined to change the eCommerce landscape.
Adam Pritchard, CEO


Fleur Underwood
Fleur is a marketing enthusiast and writer, and an integral part of our own digital strategy.
In supporting our clients with marketing tips and ideas, she also writes about how Shopit can improve so many businesses