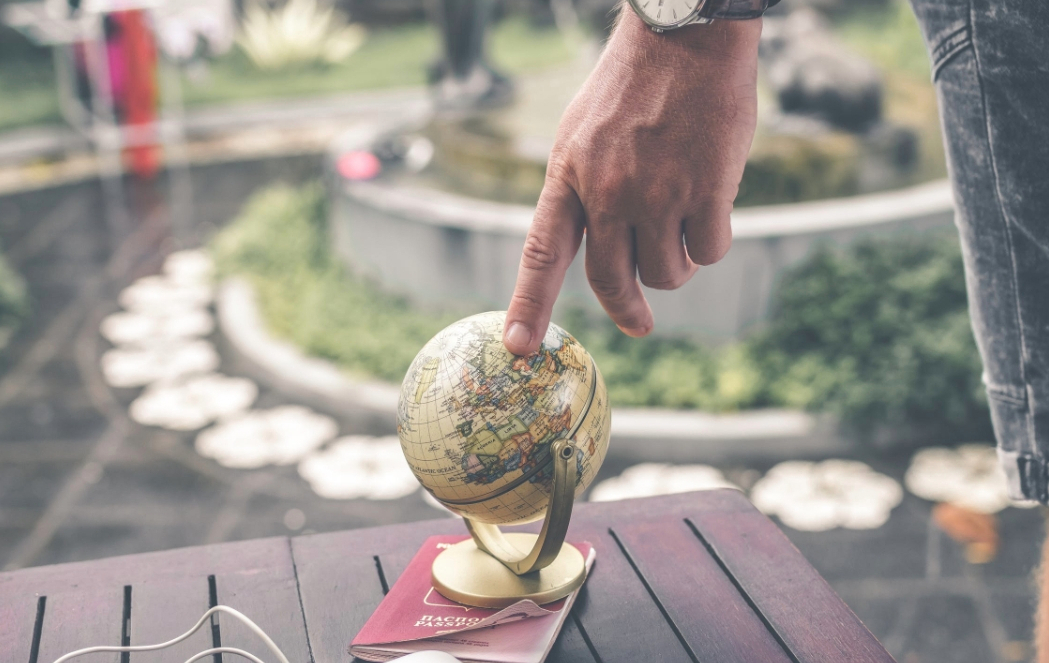 Going global is no easy feat. It takes huge amounts of preparation to get the right team, resources, and logistical processes in place. You may have already got the heavy lifting out of the way like your market research and exporting preparation, but sometimes, it's the little things that make the biggest difference across global markets. Success is in the details. So, here are a few things to think about before you can finally say you're 100% ready to go global.
Internationalising your website
The most commonly spoken native languages in the world in order are:
Mandarin Chinese (1.1 billion)
Spanish (460 million)
English (379 million)
Hindi (341 million)
Arabic (315 million)
This is important because the top ten fastest-growing eCommerce markets in the world are:
Spanish speaking – Mexico
Arabic speaking – United Arab Emirates, Saudi Arabia
Hindi speaking – India
Mandarin speaking – China
It also includes:
Indonesia
Israel
Vietnam
The Philippines
This is important because not only should your website cater to the world's fastest-growing eCommerce markets and most popular languages, but it should also cater to less popular and smaller markets which combine to create huge pools of potential customers.
We often forget language is such a significant barrier across borders. The internet does an excellent job at automatically translating content to fit our needs and tailoring our timelines to relevant content we understand. But this doesn't just happen. It starts with businesses choosing platforms which allow for automatic internationalisation and translation of products, website navigation buttons, and webpage content so everyone has equal access to your business. 
Excluding customers because they can't understand the language of your website means losing out on potential profit. But it's a fixable problem.
Multi-brand management
For many businesses, the best way to ensure success abroad is to sell products under a new brand which better fits the target country. You might need to set up multiple brands and therefore multiple websites. This can become hugely expensive depending on the platform you use.
If you're using a self-hosted site like Magento, you could find yourself spending from £10,000 to £50,000 for a web developer to build a brand new website. If you're using a hosted platform which offers customers unlimited websites for the same monthly price, you can set up new brands and new websites quickly and easily for no extra cost.
Ensuring you have the right tools available to help you manage these brands is essential. This means having a sophisticated platform to help you manage multiple brands from one interface with efficient stock management tools. Here's a great podcast which talks you through the best ways to manage multiple eCommerce brands.
Stock management
Have you thought about how to manage stock? The best way is to have one large stock pool, separated virtually, to serve all sales channels. But you need a platform which can allow you to do this easily, preferably with unlimited stock locations, easy stock transfers, and sophisticated order management.
These factors can make or break your move to multiple nations. If your work isn't supported by strong, reliable software, the foundation of your growth and profits are in jeopardy. It's essential that you ensure your platform has all the features you need to carry you across the seas.
Shopit offers unlimited website create, unlimited products, unlimited bandwidth, unlimited staff user accounts; unlimited everything for all our customers. You get all this as part of a sophisticated eCommerce platform package for a price that is kind to your business. For more information, get in touch with us today, or request a demo.

Robert Owen
With a background in finance and logistics, Robert is primed to offer guidance to businesses seeking international growth, or who wish to reduce operational costs