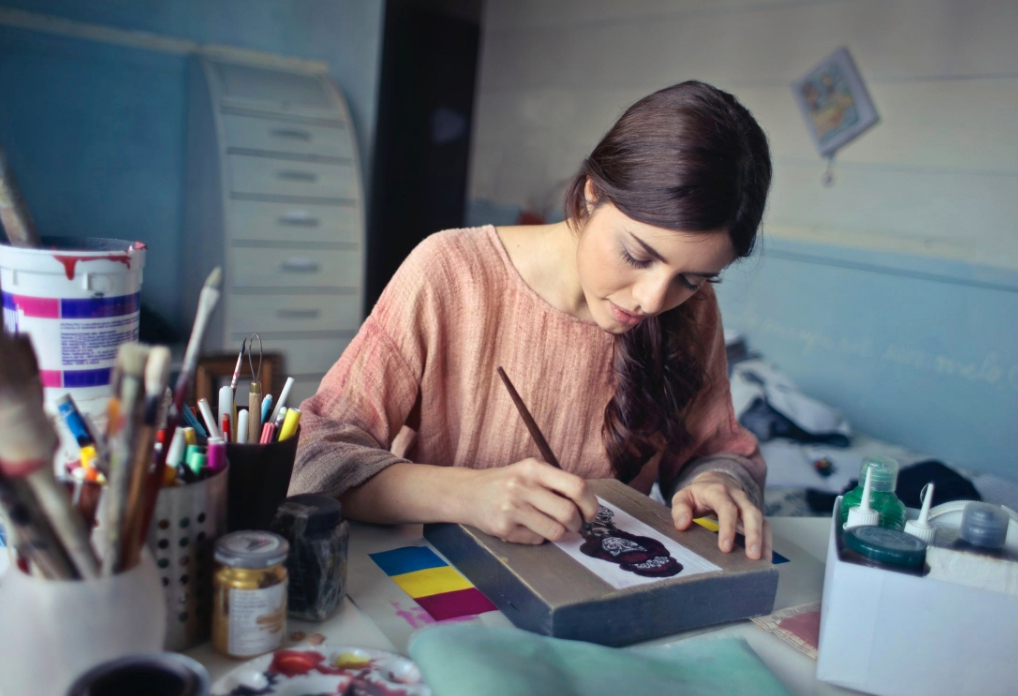 Being a sole trader has its benefits. You can be your own boss, decide what, where, when, and how you want to do things. The future of your business is in your hands. But, going solo can mean you're under a lot of pressure when you're trying to get everything done alone. In eCommerce, you have a unique opportunity to reach a global market as a one-man-band. But what happens when the world answers?
Is there such a thing as doing too well? Perhaps not, but you might just need a little extra help to deal with the growing number of orders. A great eCommerce platform could be the best business partner you never knew you needed. So here's what you need to know to make the right decision for your business.
Knowing what you need
'Where do you see yourself in five years' is a question many people shy away from. Our future is uncertain, but as someone running a business, having a steady plan and goals you're working towards is essential if you want to be successful. Stabbing in the dark and seeing what happens might not be the best strategy, When you have a solid plan, you can hire the right staff and purchase the right software to help you get to your goals faster.
To keep up with a growing number of orders, you'll need an eCommerce platform with the features you need to support this growth. You should consider:
The number of products you can list
How the platform streamlines inventory management
Whether product transfers are easy
Whether the platform allows easy online payment
How many staff user accounts are allowed
How the platform benefits the customer experience
Whether the platform is customisable
How much technical knowledge you'll need to customise and update the platform
Whether you can set up and manage multiple websites and brands
Whether it works across all devices
These are some important things that should influence your eCommerce platform decision. However, the ultimate decision is personal and will depend on your priorities as a business. Do you care about internationalisation or will your business only ever be specific to one country? Are you planning on expanding to more brands in the future? It's all up to you.
Price
Even for small limited companies, it can take anywhere between six months and several years to turn a profit. As a sole trader, it might be easier for you to keep your overheads to a minimum, especially if you choose the right eCommerce platform.
You should consider how you pay for your platform. Tiered pricing models are more suited to large companies who have the capital to pay more for a complete feature package which can cost thousands each year. Sole traders and small businesses are limited to more affordable packages which come with fewer features and fewer benefits to your business. You'll have to sacrifice key features and ultimately the service you can provide to your customers to keep costs down.
A better option would be a pay-as-you-go platform plan with unlimited features. Here, you have access to all the features the platform has to offer, no matter the size of your business or your revenue. Instead, you pay the platform according to your site traffic. The higher the traffic, the more sales you make, and the more you pay. But, if you don't make many sales, particularly in the beginning, pay as you go keeps costs to the bare minimum, starting from around £14 per month.
This option means you'll have access to all the vital features you need to build a competitive business and grow your sales without ever having to pay more than you can afford. The platform grows with you.
Scalability
You want a platform that will help you manage growth in your business. Some platforms aren't built to change. Over time, you outgrow the features they offer and need more support if you want to maintain an excellent customer experience for more customers.
A scalable platform is one that remains just as efficient and effective as your sales, traffic, staff, and size increases. Just because a platform is suitable right now doesn't mean it will keep your processes streamlined in a year. A scalable platform means you don't have to shell out on new software to keep up with a growing company.
The right eCommerce platform can feel like your sole trader soulmate, sticking with you through thick and thin, helping ease some stress in your life, and making running a business a lot more fun. Have you found the right fit yet?
If you're still looking for your eCommerce soulmate, Shopit is an affordable, pay-as-you-go platform with unlimited access to all features. No matter who you are, where you are, or what you sell, Shopit has your back. Click here to see our helpful features or start a free 30-day trial.

Fleur Underwood
Fleur is a marketing enthusiast and writer, and an integral part of our own digital strategy.
In supporting our clients with marketing tips and ideas, she also writes about how Shopit can improve so many businesses